Mountain bike technique & tour guiding
improved riding techniques open up new worlds ….
You can always improve your riding techniques because great fun on the bike is only possible if you can completely control it. This riding technique training is about
safety with and around your bike. We help beginners to improve themselves in the riding technique area.
Optimize your driving technique to get more fun in off-road biking!
The training is also carried out in rainy weather, as this is an in-house training course: the area is located under a motorway bridge and in case of rain we are in the dry.
A 4000 m² mountain bike riding technique area is available.
For technique training we have a parcours with steep turns, drops, steep steps, tables available, as well as a 200 m singletrack with switchbacks.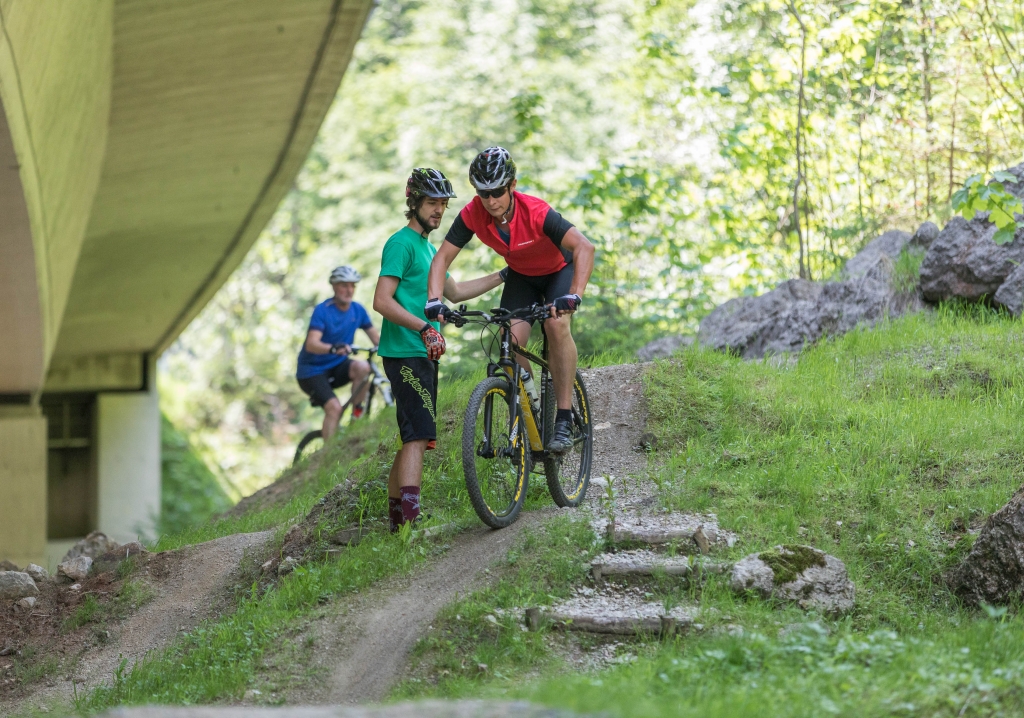 Mountainbike Tour Guiding in Pyhrn-Priel region
Discover the benefits of a guided mountain bike tour with a local guide in the group or alone, it is a program specially adapted to you, so you can enjoy the trail/singletrack experience to the fullest.
We offer:
Accompanied by trained and certified mountain bike guide
mountain bike riding technique trainer, downhill driving technique trainer and mountain bike trainer for children
Different levels in mountain bike riding technique training, for beginners to professionals
Mountain bike training for children
Mountain bike tour guiding in the Pyhrn-Priel holiday region
The mountain bike training
and guided mountain bike tours are also suitable for e-mountain bikers.
Target groups:
Mountain bikers
E-Mountain bikers
Children & teens from 8 years of age
Downhill & enduro bikers
School classes
Bike clubs
Company vacations